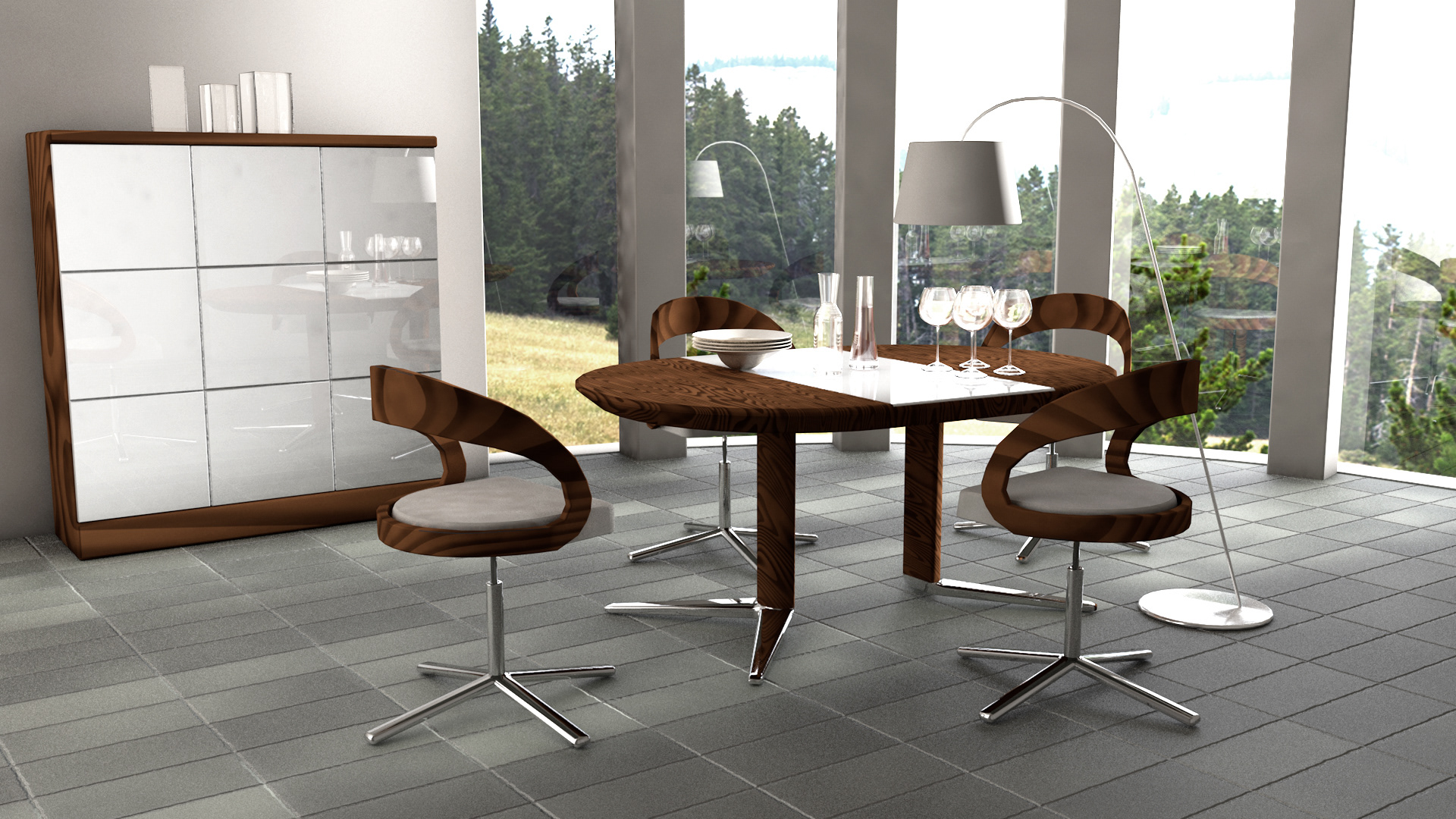 This was my major modeling project for my first 3D modeling class. We used Cinema 4D and went step by step to end up with a completed scene. I made everything in this scene including the photo used for the background beyond the windows.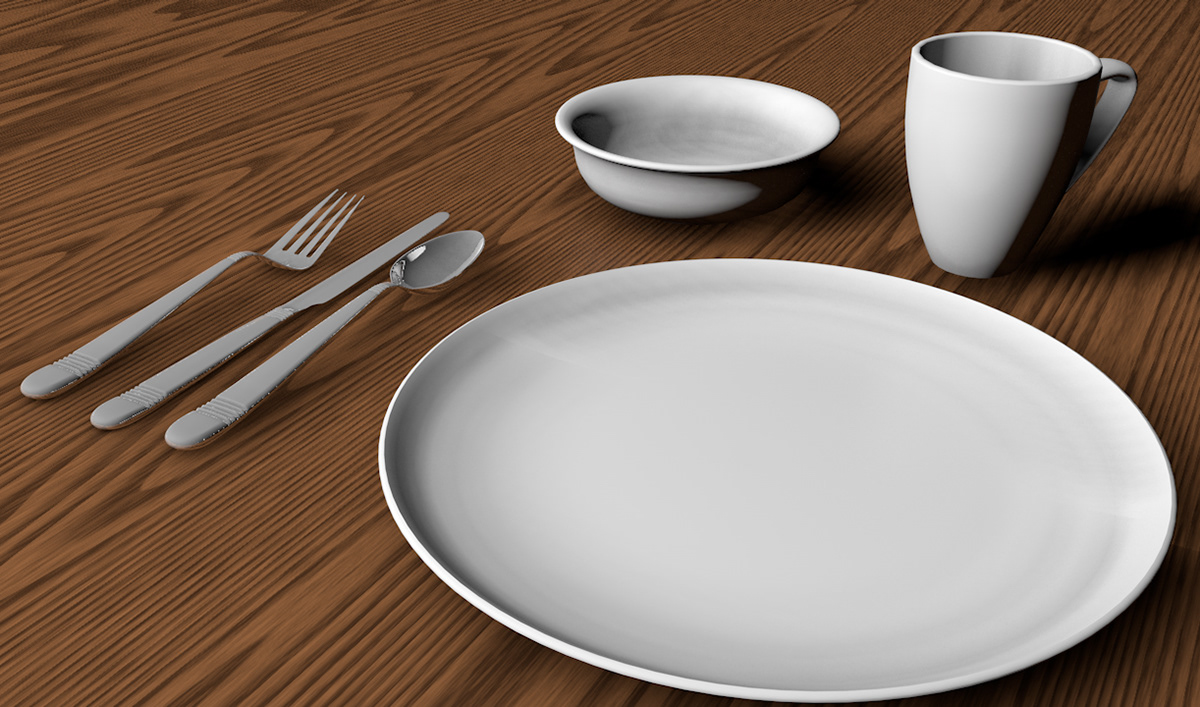 This was our first project in that same class. We modeled a place setting to get used to the modeling tools in Cinema 4D.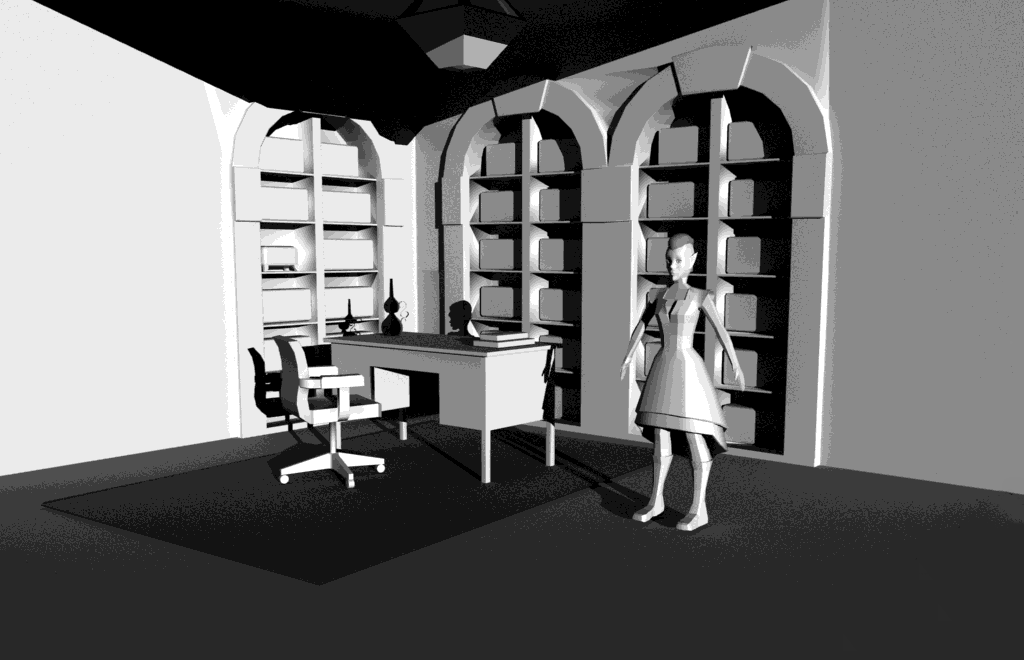 This was a different 3D modeling class but at the same level of experience as the other one. This class we used Maya instead and the assignment was to create a lower poly game character and an environment . I decided to model my D&D character in her home office. Below is the concept art and pixel art I made of the character and the environment.